Camera movement and stabilisation
Custom MōVI Packages
The MōVI is a 'cinema robot'. It is an extremely versatile tool that will inject high-production value to any project. The gimbal can be handheld or controlled remotely with a 2 or 3 person team. Our package uses the best off the shelf accessories available – allowing the use of even heavy anamorphic lenses and zooms. Spellbinder provides hire of our custom MōVI Pro package together with skilled technicians and operators. Our solutions accommodate industry-leading cameras such as the Alexa Mini, RED, Sony Super 35, and full-frame camera systems. MōVI can move on a dolly, be operated in any environment, mounted to a moving vehicle or simply picked up and taken straight into the action as it happens. We'd love to discuss how we can help enhance your next production.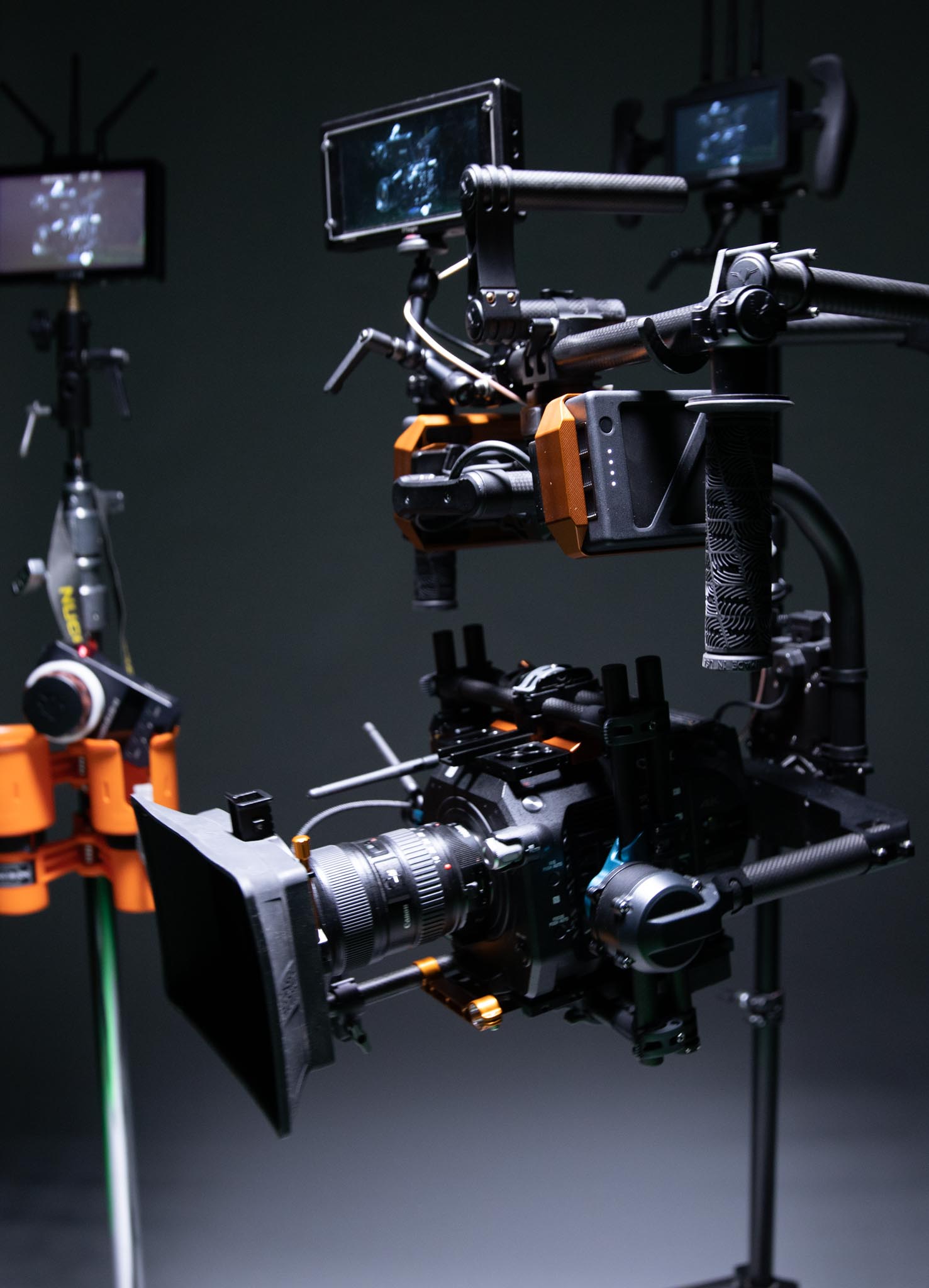 Poetry in motion
One of the most amazing technological innovations of the past decade in moving image production
And that is no exaggeration. The speed with which we can achieve previously unimaginable images still blows our minds on every shoot. We often have two camera systems when shooting so that we can quickly grab shots on the gimbal without having any downtime in re-rigging the camera. Our wireless package ensures that all crew, clients and director can see what's going on with the shot at all times. Your experience is essential to our workflow and achieving the very best collaborative results.