Video production services
We can take ideas from concept to final delivery, or we can service part of your production.
We are adaptable and flexible. We also love challenges. We can be your bespoke video production company or simply provide filming kit and crew or post-production and onset services. For example, we can create a multi-camera plot and strategy for capturing content quickly at your event and turn it around for same or next day delivery. Or we can meticulously script, plan, storyboard, film, illustrate, animate, sound design and master your next brand animation or commercial. We can also take care of everything in between.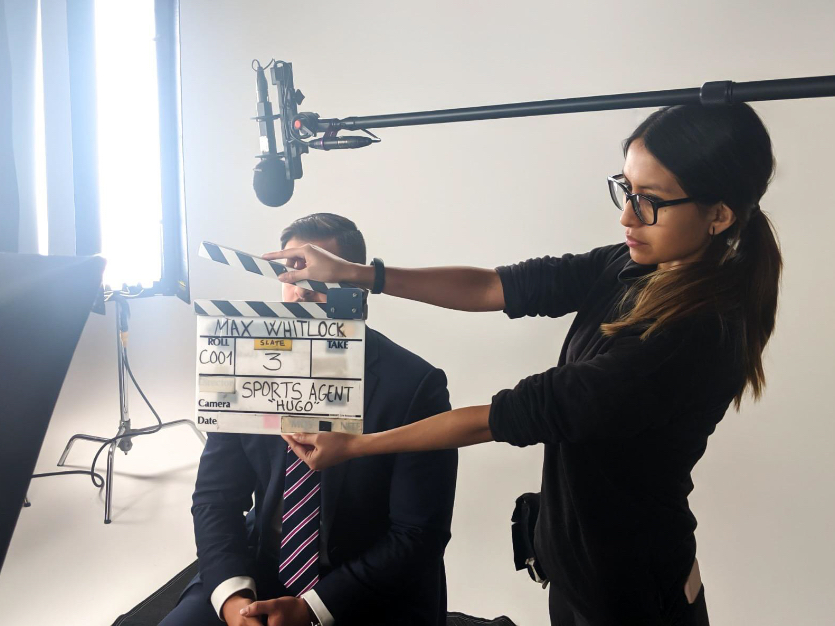 Categories we work in
Commercials
Promo
Animation
Events
Corporate Video
Services we provide
End to end full video production
Movi Pro and high-end gimbal cinematography
Multicamera production; live-streaming
Post production and video editing
Motion graphics and animation
Colour grading and mastering
Facilities
We take post-production very seriously and our facilities reflect this.
Our online edit suite runs Adobe Premiere Pro and Avid Media Composer to cater for both content and broadcast workflows. 
Our post-production facilities rival anything you can find in Soho. Our online suite is fully capable of creating content for broadcast as well as the web and HDR workflows. For colour grading, we have a Flanders DM240 calibrated reference display and tangent element panel which greatly enhances grading speed in Premiere Pro, DaVinici Resolve or Baselight in Avid. If you want more details our Founder Ben loves chatting in extensive detail about our equipment over a coffee (this is optional though!)
Brand new!
We are proud to showcase our new complete remote video production service which has enabled our clients to continue to meet their objectives during the pandemic (find out more here).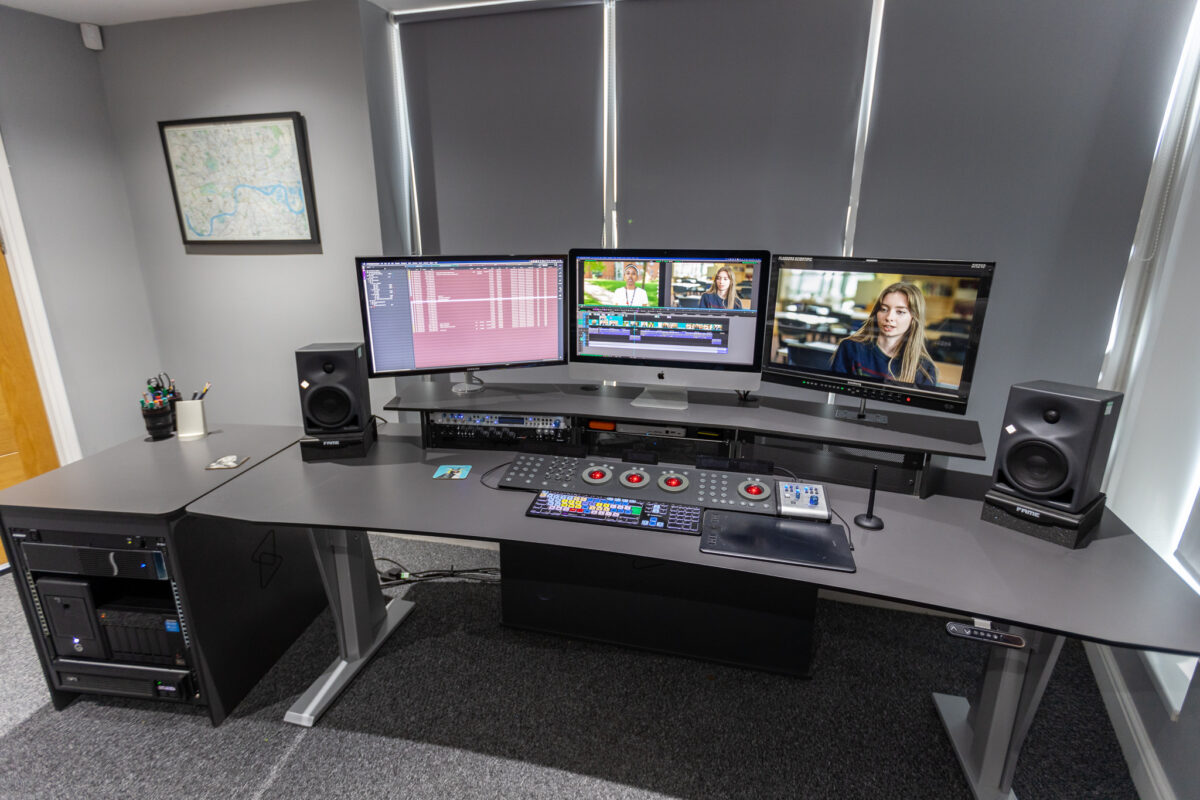 Avid post production studio
The video-production process
As soon as we receive a project brief, we work with you to understand your key messages, audience and desired outcome.
We're fantastic listeners. Once we're confident we know what you're after, we write a creative treatment or pitch deck for the project. That might include up to 2 or 3 creative responses and ultimately you'll decide which one to take forward into production. Then we move into full pre-production, some projects will require full artist drawn storyboards and scripts before filming. Or alternatively you might just need us to create a shot list, prepare interview questions and determine a mood.
How do we personalise our service?
With high-end video production, there is no one size fits all. Our approach is always personalised and tailored to your needs. We work to different budgets, scales, timeframes and delivery platforms. We believe genuine collaboration is at the heart of all successful content.
Client feedback & delivery
In post-production, we like to involve clients as soon as we have the first cut.
We want to make this process as simple as possible for you. The feedback process should be the fun part and we want to make this as efficient and easy as we can. We use a cloud-based delivery and simple review tool called Frame.io. This is a great example of how we like to leverage new technology to enhance the experience for our clients and the quality of our work. 
How does it work?
Frame.io allows us to share low res content (the raw unedited footage). Your team members can collaborate anywhere in the world and creative notes that are all time stamped, annotated and viewable instantly across desktop, tablet or mobile devices. All of this happens without the need to download a single file, compose an email, write down a piece of feedback or even be in the same room.
Contact us